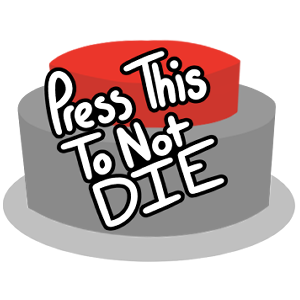 Press This To Not Die
A downloadable game for Windows
Press This To Not Die is a game where you repeatedly press a button to save people around the area from a catastrophic explosion from a faulty generator since they are apparently overpowered in this world.

The game-play consists of spamming space or repeatedly clicking the button so that an ever falling timer doesn't run out.
It's currently a bit unfinished, there are sound effects, just not perfect ones. there's no music or fancy graphics, but it's a good starting point to improve.
This is my first fully made game so expect something to go wrong while playing. Also while being born in an English country. I may have made a few spelling mistakes. If you come across any of those, please tell me.
Thank you.
Install instructions
Just open the .zip and run the .exe, it's not that hard.