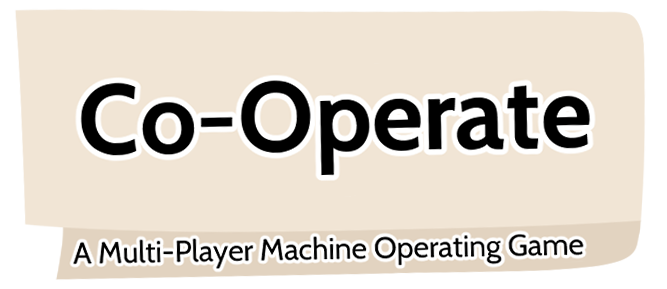 Co-Operate
A downloadable game for Windows
Co-Operate is a game where you and 1-3 other people try and operate this weird machine that requires button inputs to work.
You play this game buy pressing the up, down, left and right buttons (WASD, TFGH, IJKL and the arrow keys) when your box tells you to.
If someone goes to far ahead or behind. the machine will malfunction / break.
This game is not the best, but not the worst either.
Thank you.
Install instructions
Unzip the .zip, read the more fleshed out instructions and run the .exe